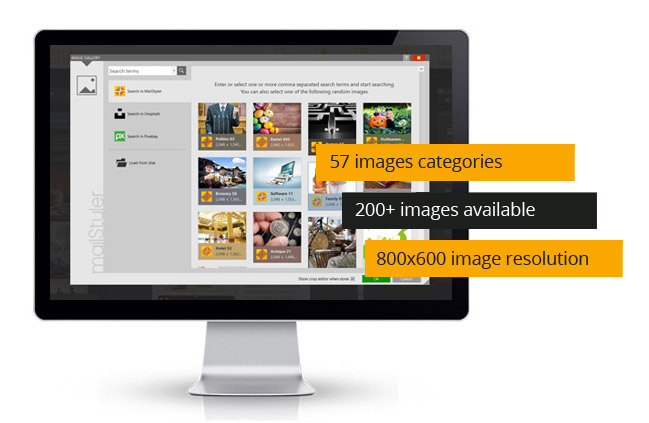 Relying on a vast choice of professional, ready-made photos and images is essential to build an effective newsletter. That's why MailStyler comes with a library of more than 2000 original images.
The library is organized in 51 categories – from art to cars, from electronics to fashion, from games to sport etc. – plus a collection of social media icons. This way it will be easier to find out the right pictures for your business area, with the assurance of using always top-notch material.
The Demo and the Basic version both allow you to use up to three images for each category without watermark (for a total of more than 200), and all the others with a watermark of our logo. All pictures are in a 800×600 resolution.
If you want all images in high resolution and without watermark, you can buy the Pro version and get the full advanced library.