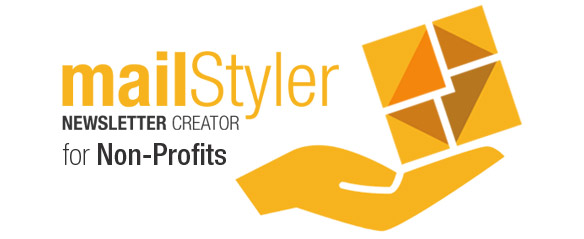 The team of MailStyler is strongly committed to the idea of giving back to the community. That's why we have created an ad hoc program for non-profit organizations, to which we're happy to provide free licenses.
A proper newsletter is still the simplest and most rewarding digital marketing tool. And as it works for business, we believe it can be extremely valuable for non-profits too: advertising fundraising results, informing supporters and friends, promoting events, recruiting volunteers…
Hence, we're glad to donate a MailStyler Pro license to all qualifying secular non-profit organizations related to health-care (such as child care, disability services, family support etc.). The license is lifetime and doesn't imply any recurring fee.
How to apply
Send us an email to nonprofit@newslettercreator.com including your full name, your non-profit organization's name, your website URL, and a brief explanation of your activities.
We will review your submission as soon as possible and notify in due course if you are eligible for our program. If you are, we will send you one license of MailStyler Pro for free.
Please note that we reserve the right to approve or deny your request at our sole discretion.