A revolution in the world of newsletters is here.
It's called MailStyler.
Thanks to our editor's dynamic drag-and-drop interaction, you can create a newsletter that's always readable and responsive on any mail client. Feel the power of professional software with a very simple interface, intuitive even for non-experts.
Download and start to create nowNew Release: Find out what's new
Our customers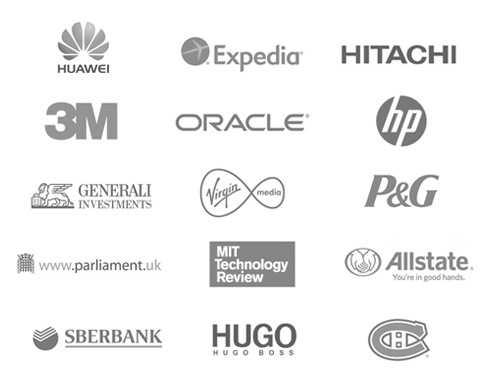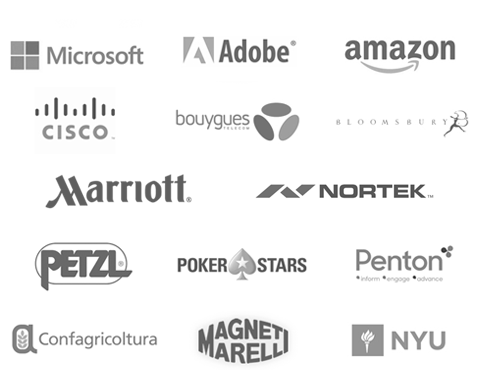 With MailStyler you can work as a graphic designer and email marketing expert at the same time.
Revolutionary dynamic image management.

MailStyler is the first and only editor that allows you to reposition your images inside the frames. You'll be able to choose the portion of the picture you want to show and resize the frames at will, prioritizing your content. You can do all this directly from your newsletter with no third party software. Adjust your photos in a super dynamic, real-time dashboard and choose the result you prefer.
Resize, customize, move, flip, modify, create, and save — an endless range of tools in a single powerful program.
Totally customizable blocks

Default blocks in newsletter editors are often static and cannot be changed. The dynamic blocks in the new MailStyler are fully customizable. Select your block and edit it at will. Move or delete items or enter new elements from your personal or software libraries. New blocks will be automatically generated in HTML code with inline CSS to ensure that newsletters are always perfectly displayed.
Unleash your imagination. Every element of your newsletter is 100% customizable. Finally!
Graphic effects for texts

Build your banners and ads directly with MailStyler! Thanks to the new graphic effects for texts you can apply preset styles and designs, designed by our best graphics experts. Your texts will have a great screen presence ensuring great visibility while matching your newsletter's style. Unleash your imagination and assemble images and texts in seconds like a real pro.
Works straight on your newsletter without saving or importing your images with external software.
Resize spaces

Freely resize your newsletter: shrink or expand columns by selecting and moving the block's edge with your mouse. You can lock the size of the internal contents to avoid losing the formatting, or let them freely adapt to the new size of your newsletter. Do not worry! MailStyler is very smart and powerful: it will automatically reorganize all the images, texts and buttons inside the blocks, making them perfectly tidy and balanced.
Unleash your imagination! Every element of your newsletter is 100% customizable. Finally!
Customizable social icons

Social icons are now essential for marketing any business and are increasingly included in newsletters. With MailStyler you no longer need to add them individually. Choose the icons you want to insert straight from your social toolbar and customize them with a click. Change the color, shape, adjust the size and make them match perfectly with your newsletter's design.
With MailStyler you can work as a graphic designer and email marketing expert at the same time.
Saving Elements

Images, texts, buttons, banners, social icons or entire blocks… each element you create and customize can be saved in your personal library. You can open them in the editor, or reuse them in any of your future newsletters.

Overlapping images

Overlap two or more images and play with the transparency filter to create a collage. Alternatively, you can use the wide variety of labels and banners in the free clip art library. Overlap them with your photos or add text and graphic effects to give more visibility to your offers.
Flip cells

Flip the contents of your newsletter. With the Flip Cells tool, you can replace content on the left with the content on the right and vice versa. Rearrange your items and display them beautifully, without having to use any external software.

Always 100% responsive newsletters

Whether you are using a default block or sending a customized newsletter, thanks to the automatic generation of HTML code with CSS inline style, your email will always be 100% responsive.