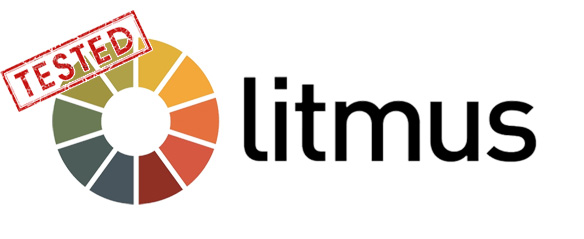 When it comes to email testing, Litmus is the most reliable tool on the market. In short, a Litmus email test provides a preview of your newsletter across several email clients and webmails, to verify if the campaign design renders correctly everywhere.
But what can you do after you discovered that your newsletter design doesn't actually render well on one or more devices?
As a matter of fact, Litmus gives you a valuable analysis – but not the answer to this question.
Luckily, now there's also the answer: MailStyler.
Our powerful newsletter creator allows you to build amazing templates in seconds, with a simple series of mouse drag & drops and zero coding. But what's more important, all newsletters produced with MailStyler will render exactly the same no matter where your recipients open them – mobile applications included, of course.
Why? Because all ready-made blocks that you use to compose a template on MailStyler have been carefully structured by expert email designers, to get the best and cleanest HTML structure and ensure a perfect readability.
To verify it, you can right carry out a Litmus test with a newsletter created with our software. And then discover that you will need no such tests anymore.
DOWNLOAD DEMOBUY MAILSTYLER PRO
Latest release: 2.7.0.100 | Release date: 28/02/2020 | Size: 111.6 MB
License agreement | How to uninstall