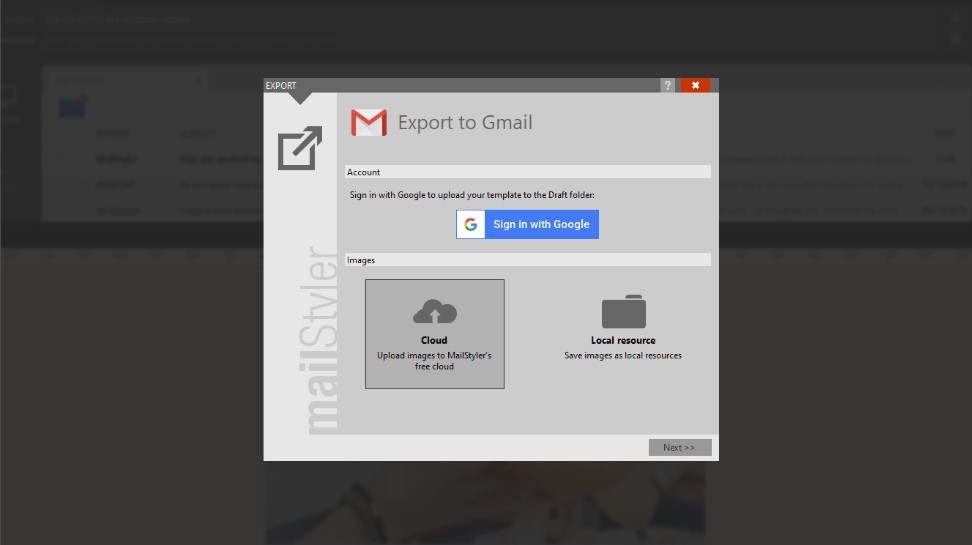 MailStyler is the only platform that allows you to create professional email templates for Gmail. The process is quick and intuitive, and the final result will be the tidy and great-looking newsletter your customers deserve.
With MailStyler you can build state-of-the-art HTML layouts without writing a single line of code, and use them anywhere—even on Gmail. The newsletters will arrive exactly as they appeared in MailStyler, and the process is automatic.
First edit your newsletter. The MailStyler drag-and-drop editor provides blocks that contain everything you need: headers, images, text boxes, footers, calls to action, and much more. All you need to do is drag the content you want into the canvas. You can also write the email subject line and the preheader in advance.
Don't forget to add a professional email signature. Here's how to do it.
As soon as you've finished your design work, you'll be able to export your newsletter to Gmail.

Click "Export", then "Export to Gmail". Now you have to log in with your Gmail account.
Return to MailStyler and choose an export method for your images. Note that the "Cloud" option is only available to Pro users. Look again in the Gmail Drafts folder. Your template has been uploaded, complete with subject and preheader!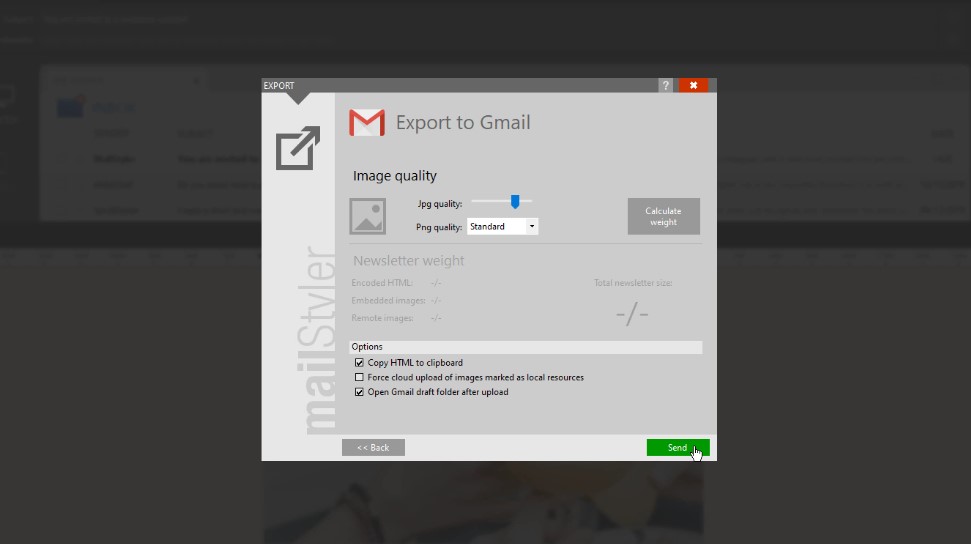 If you have more than one Gmail account, you can log in with a different address for each export of your HTML template newsletters.
Please remember that Gmail is not the best tool for sending newsletters. If you're sending a lot of emails and newsletters on a regular basis, you should use a professional platform, such as eMailChef. But if you need to send an occasional newsletter and want a professional and smudge-free template, MailStyler is the solution for you.