Uploading HTML email templates on Gmail is not handy at all, but it's still possible with a workaround. The best way is to use a little application called HTML Mail, that allows you to send emails from your Gmail account but with an HTML editor.
Granted, Gmail is not the right choice when it comes to send mass emails or newsletters – but if you need to mail a nice "happy birthday digital card" to a friend, for instance, combining Google's webmail with a nice ready-made layout can be a good idea.
Now the best way to build your own email template for Gmail is to use a newsletter editor software like MailStyler.
MailStyler lets you craft and export great HTML layouts ready to be used everywhere you want: even on Gmail, of course. You can create a template that satisfies you, export it with no hassle and then import it in Gmail for a last tweak.
Plus, all templates built with MailStyler will render the same way on all email clients. Which means that after you've sent your email, it will look flawless no matter where it's opened by your readers.
And building a template is really simple: you choose among a vast choice of pre-made blocks (header, body, footer, call to action…): to create your newsletter you simply drag and drop them in the right order, building it "brick by brick". No coding knowledge is required.
Then you can export the template as an HTML file with a click…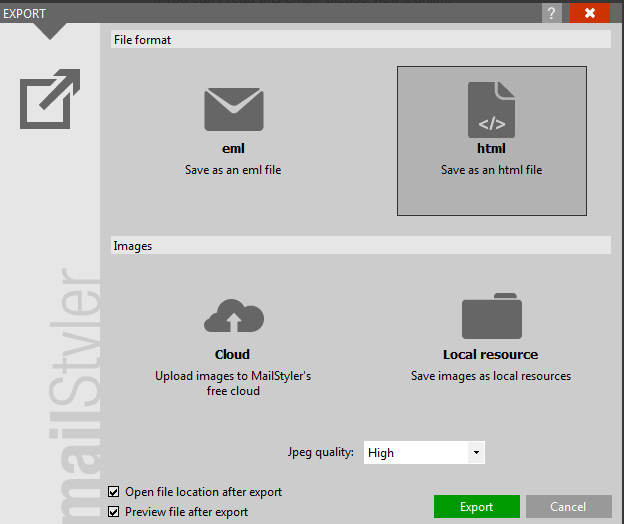 … and import in HTML Mail with a simple copy and paste: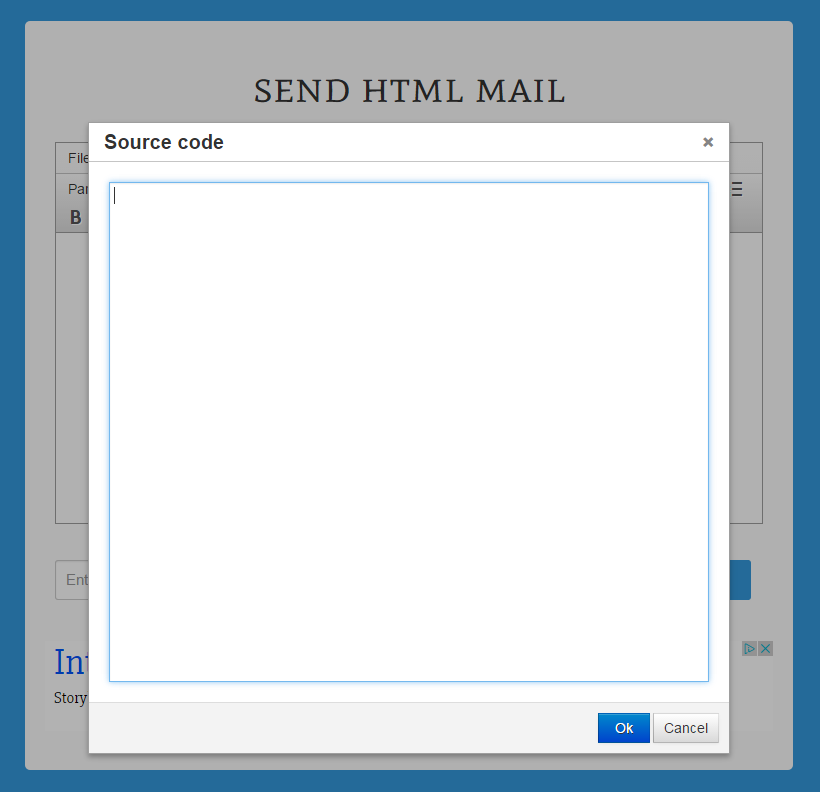 Here you will be able to send it with Gmail with a single click.
It works and it's safe: that said, we suggest one more time to use a professional mail client (like SendBlaster) when it comes to work with newsletter templates.