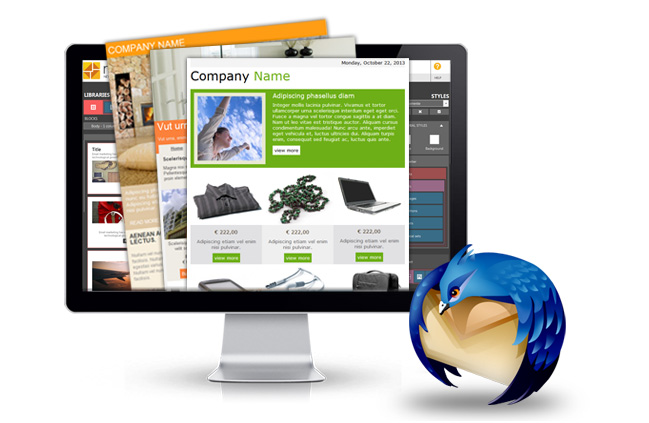 It's pretty easy to create an email template for recurring messages on Mozilla Thunderbird: you simply need to compose it and save it in the Template folder, where it will be available to be re-used and formatted as you wish with new content.
It's a common time-saving practice: unfortunately, Thunderbird is extremely limited as a template builder (which is logical, being foremost an email client). This turns out to be a problem especially when it comes to newsletters and other HTML emails: building them directly in Thunderbird can lead to very poor results.
So if you want to have a more elegant (and effective) newsletter, you should opt for a professional email builder like MailStyler, and only then import it and send it with Thunderbird.
In fact, MailStyler makes it incredibly easy to create solid email templates: you pick your blocks (text boxes, image boxes, columns, footers etc.) among a vast choice of pre-made elements and simply drag and drop them onto the page.
This way, thanks to our WYSIWYG editor, you'll be able to build your newsletter step by step — without coding at all.
The final result? A 100% compatible template that will work perfectly on Mozilla Thunderbird, improving your communication and brand image.
DOWNLOAD DEMOBUY MAILSTYLER PRO
Latest release: 2.7.0.100 | Release date: 28/02/2020 | Size: 111.6 MB
License agreement | How to uninstall