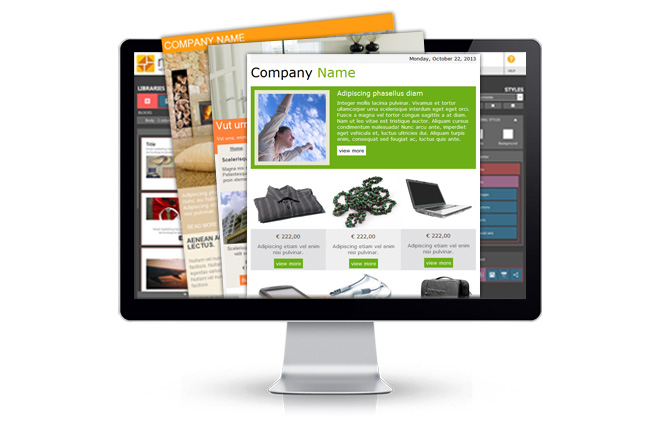 Creating an HTML newsletter can be quite a challenge: not only because it requires outstanding creative skills, but also because HTML for newsletters has some peculiarities and best practices that are slightly different from normal web design.
For instance, it's highly recommended to avoid <div> if possible, and to use tables — even if they are less and less used building a website, they are still the best way to guarantee a good information flow for your email.
But what if you want to create a proper HTML newsletter hassle-free and you don't know how to code? There are basically three options: you can hire a web designer (but it can be expensive); you can buy a pack of pre-designed templates (but they'll be quite generic); or you can rely on a truly professional newsletter maker like MailStyler.
And here's why the latter is the best choice.
With MailStyler you'll be able to create as many newsletter as you wish literally in seconds, simply dragging and dropping pre-designed elements onto a blank page — brick by brick, like a wall. A wide choice of building blocks (columns, image boxes, text boxes, footers, headers…) will broaden your creative possibilities, letting you create a truly personal, unique template. All this without knowing how to code — even without knowing what is code.
In fact, all our pre-made blocks have been carefully built in perfect HTML by professional designers, so that you can compose them as you wish and obtain a newsletter which is perfectly readable on any mail clients. Meaning: you can care about creativity and making your email like you wish, while we have already taken care of the boring part — coding.
DOWNLOAD DEMOBUY MAILSTYLER PRO
Latest release: 2.7.0.100 | Release date: 28/02/2020 | Size: 111.6 MB
License agreement | How to uninstall