Need a free newsletter template? Sure, you can make a quick search on the web and pick a ready-made package of layouts: but even the best of them will not be 100% fit to your business.
The reason is simple: a pre-designed template can cover only a given category, but not identify a brand. So if you're selling shoes it'll be pretty easy to find a generic shoe-related newsletter layout — but how to make it unique?
The sole answer is to create your own newsletter template. Of course that used to be tricky: you needed at least a thorough knowledge of HTML/CSS and graphic design software, plus some excellent creative skills. But using MailStyler this won't be a problem anymore.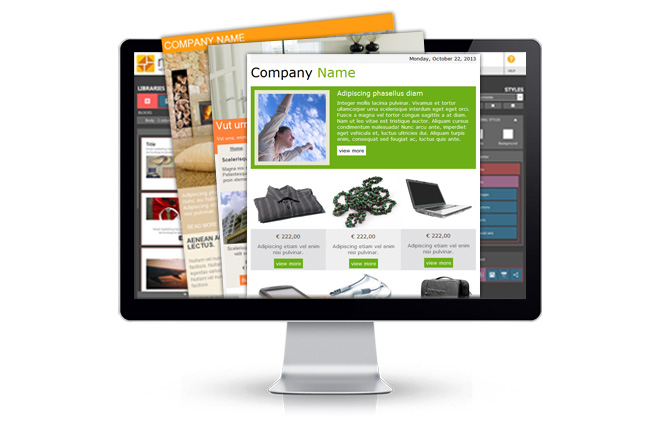 Our email creator makes the whole process of template building a breeze. A smart newsletter editor will provide ready-made blocks and layouts that can be assembled with simple drag&drop moves.
The number of possible combination is huge: you will also be able to add images and buttons, define colors and text styles, edit margins and cell borders. All that you need to build from scratch a truly personalized layout.
The results? Amazing and highly readable templates ready in less than a minute and 100% compatible with any major mail clients and webmails. Once finished, they can be used on your favorite email software — be it a professional one like SendBlaster or a free application like Outlook or Thunderbird. As many times as you wish, of course.
Give a fresh start to your email campaign with a brand new look. Download the free demo of MailStyler now!
DOWNLOAD DEMOBUY MAILSTYLER PRO
Latest release: 2.7.0.100 | Release date: 28/02/2020 | Size: 111.6 MB
License agreement | How to uninstall