MailStyler's window is organized in 5 main areas:
Top menus: this is the top area where 7 menu-like buttons are displayed, enabling you to access the features that deal with loading ad saving files, previewing, preferences and help.
The toolbox: this is the horizontal toolbar that enables you to define text appearance and add links. You can also control undo/redo and zoom level here.
The block panel: this is the left panel, in which you can select the blocks you want to add to the newsletter.
The style panel: this is the right panel, where the user controls the style library and can apply styles to the newsletter.
The content editor: the central area where the user edits the newsletter.
MailStyler main window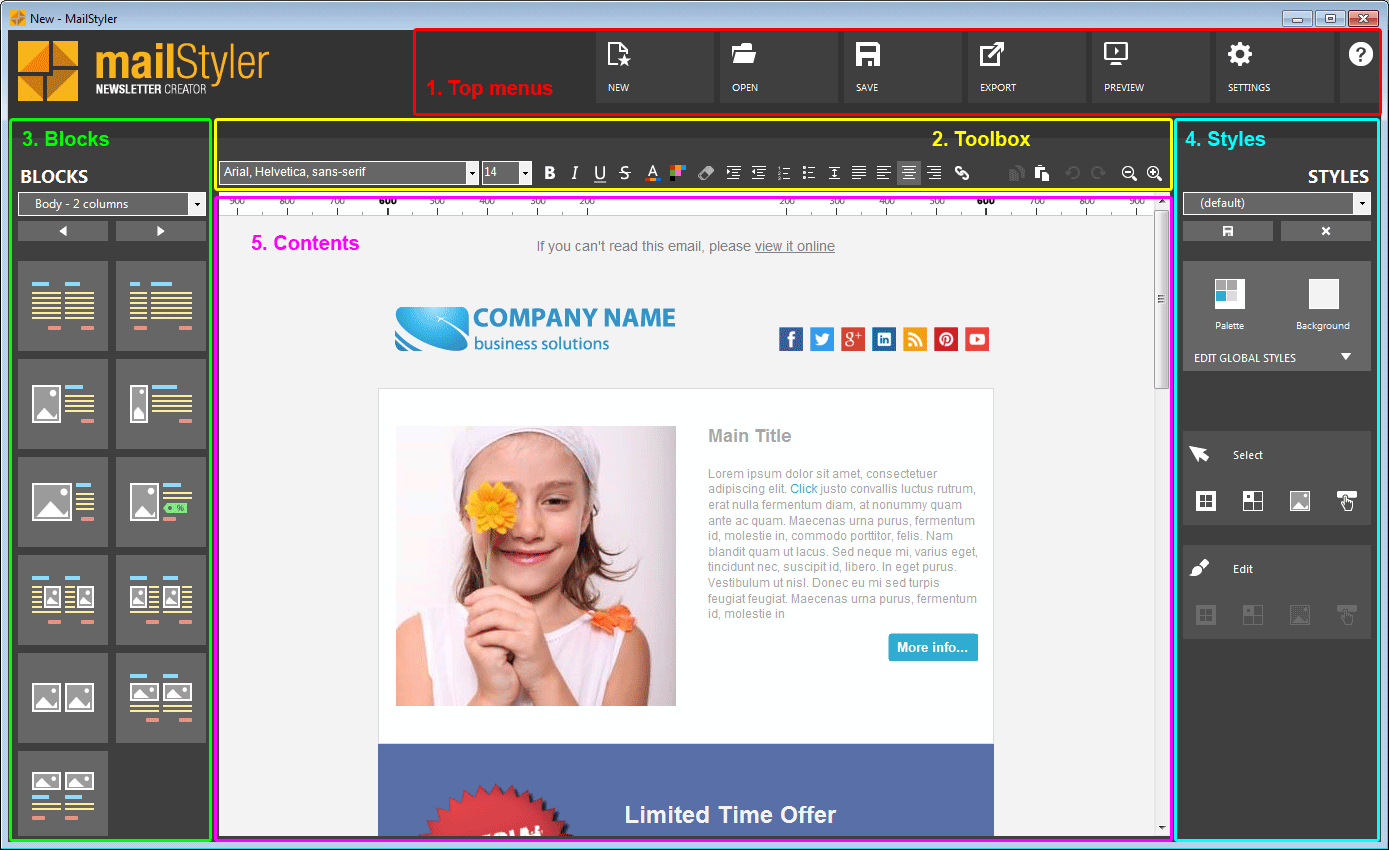 Click to enlarge
When MailStyler is first displayed it also shows the Welcome screen.
This is a window aimed at showing a brief tutorial, a video and direct you to this on-line help.
MailStyler Welcome screen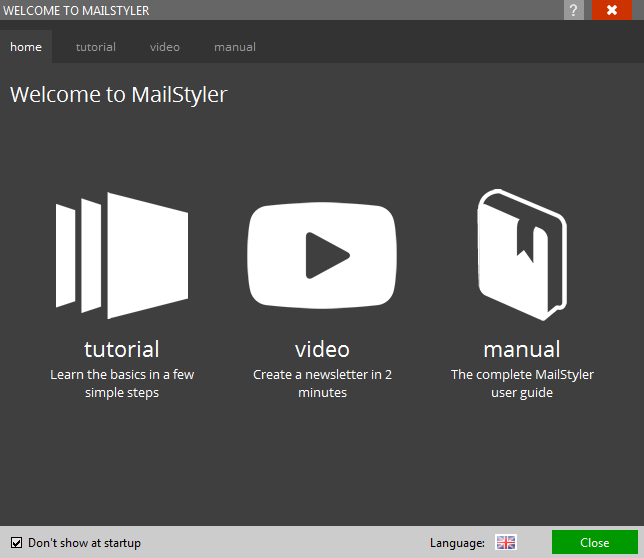 Click to enlarge
Click the Don't show at startup option to hide the Welcome screen when MailStyler is run.
See also
Top menus
The toolbox
The block panel
The style panel
Block selection & editing
Cell selection & editing
Image selection
Button selection