SmartPreview is a tool that simulates previewing your newsletter on a smartphone device.
The virtual device is 384 pixels wide and features a toggle to alternate between a white and a black device.
Also, when the newsletter is not Responsive it features a toggle that enables you to alternate between a full-width view mode, and a fit-to-screen view mode.
SmartPreview main window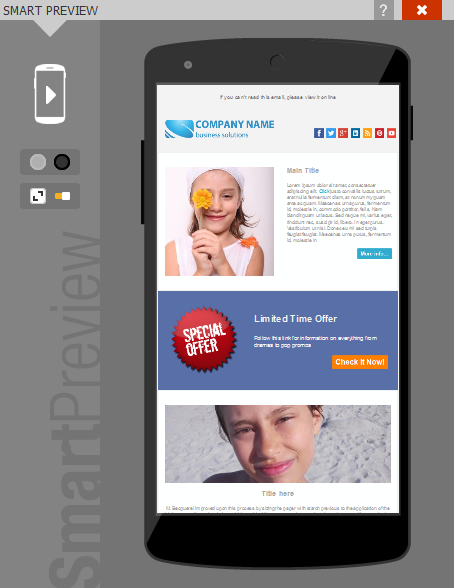 Click to enlarge
When the newsletter is fully responsive, the view mode toggle is not visible, since it would have no effect.
Black/white toggle

Full-width/Fit-to-width toggle

Click to enlarge
See also
Hardware