Every social set of the newsletter may be edited in an independent section, as well as in the Social set global style panel.
To select a social set, click it until a selection box appears. Alternatively, resize the style panel and click on the social set Selection button until you select the social set you want to edit.
Social set selection box

Social set selection button

Click to enlarge
To edit the appearance of the social set, click the Edit icon in the top left corner of the selection box.
'Edit social set' icon

Click to enlarge
You can access the edit social set area by clicking twice on the same social set. When the editing window opens, you will be able to change some features of the selected social set.
See Edit social set for more information.
'Social set properties' window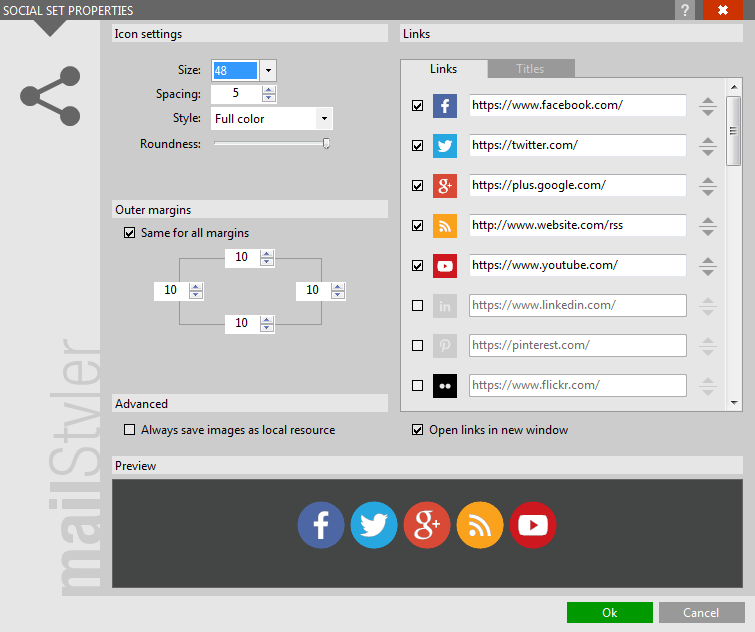 Click to enlarge
ADDITIONAL FEATURES OF SOCIAL SETS
Social sets can be moved to another cell by clicking on the icon Move social set. In addition, social sets can be deleted by clicking on the Delete social set icon.
'Move social set' icon

'Delete social set' icon

Click to enlarge
See also
Top menus
The toolbox
The block panel
The style panel
Block selection & editing
Cell selection & editing
Image selection